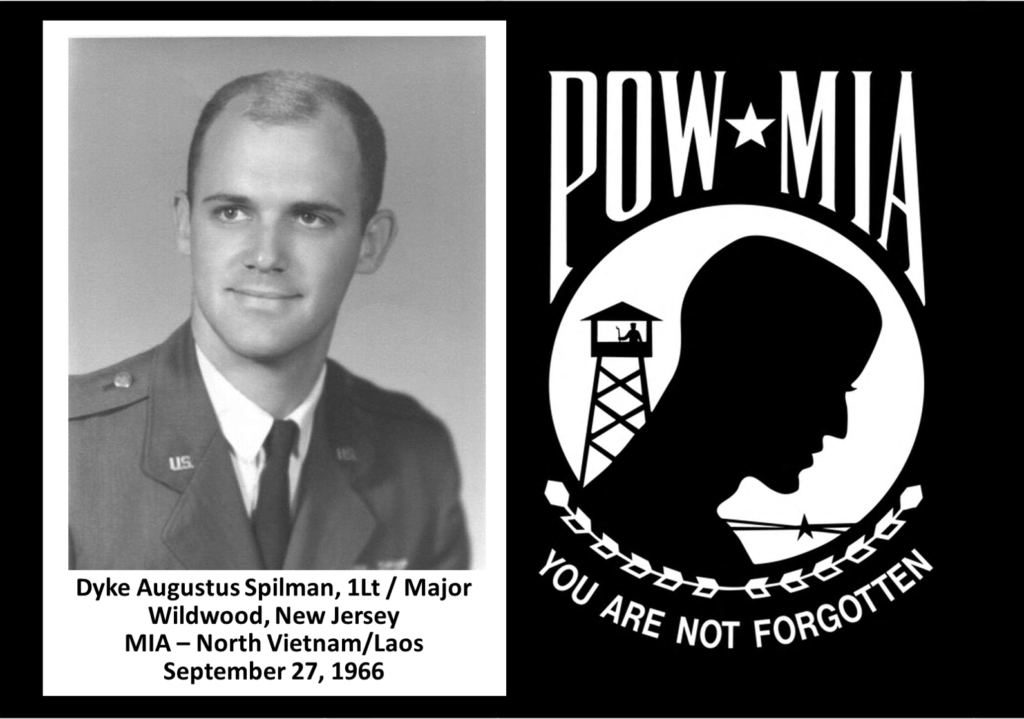 Dyke Augustus Spilman, 1Lt / Major – Wildwood, New Jersey
MIA – North Vietnam/Laos – September 27, 1966
Dyke Augustus Spilman was born on September 15, 1941 and called Wildwood, New Jersey his home of record before shipping out to serve his nation in Vietnam. He was a First Lieutenant in the U.S. Air Force and served as a member of the 16th Tactical Reconnaissance Squadron.
MISSION
On September 27, 1966, an RF-4C Phantom II (tail number 650862) with a crew of two took off from Tan Son Nhut Air Base, South Vietnam, on a nighttime photo reconnaissance mission to targets near the Demilitarized Zone (DMZ) between North and South Vietnam. That flight was manned by US Air Force 1Lt. Dyke A. Spilman and Maj. Joseph M. Stine.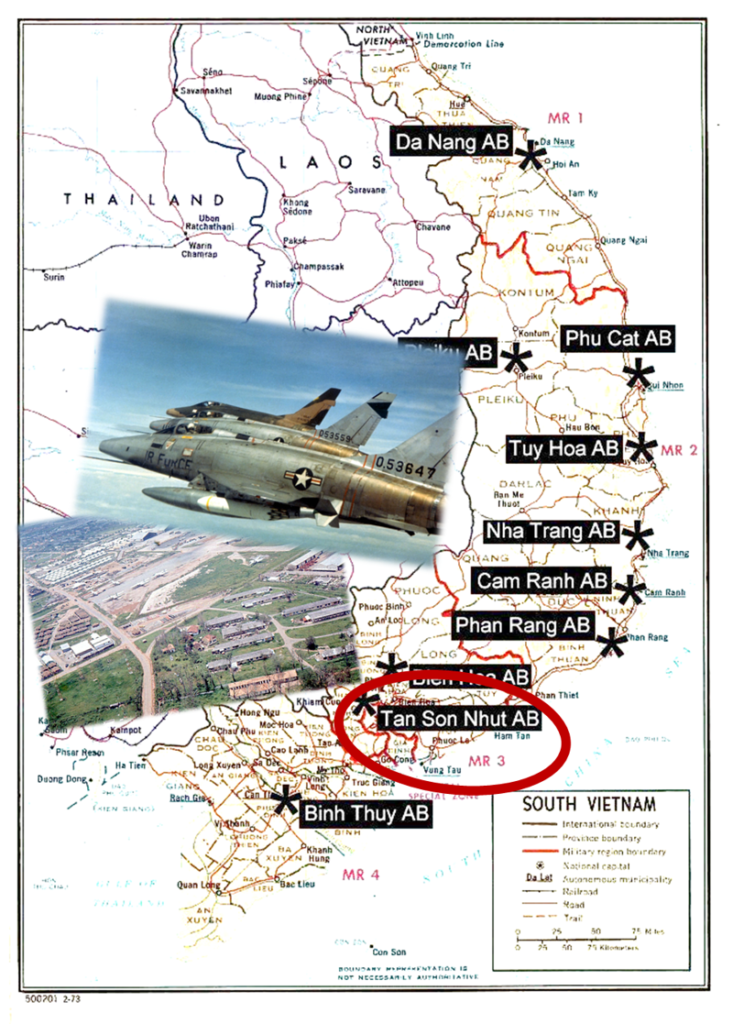 The last radio and radar contact placed the aircraft in the vicinity of grid coordinates XC 824 917. At that time the aircraft was scheduled to descend for low-level entry into North Vietnamese airspace, and therefore the loss of radar contact was considered normal. However, a scheduled radio call to the on-site air controller was not placed. When the aircraft failed to return to base, the two crew members were declared missing in action.
Other aircraft in the area received no emergency beeper signals or other transmissions following the loss of contact. The aircraft's estimated point of fuel exhaustion would have been on the border of Laos and North Vietnam, about five miles north of the DMZ. The reason for the aircraft's disappearance remains unknown.
First Lieutenant Dyke Augustus Spilman's remains were never recovered.
After the incident, the U.S. Air Force promoted 1st Lt Spilman to the rank of Major (Maj). Today, Major Spilman is memorialized on the Courts of the Missing at the National Memorial Cemetery of the Pacific.