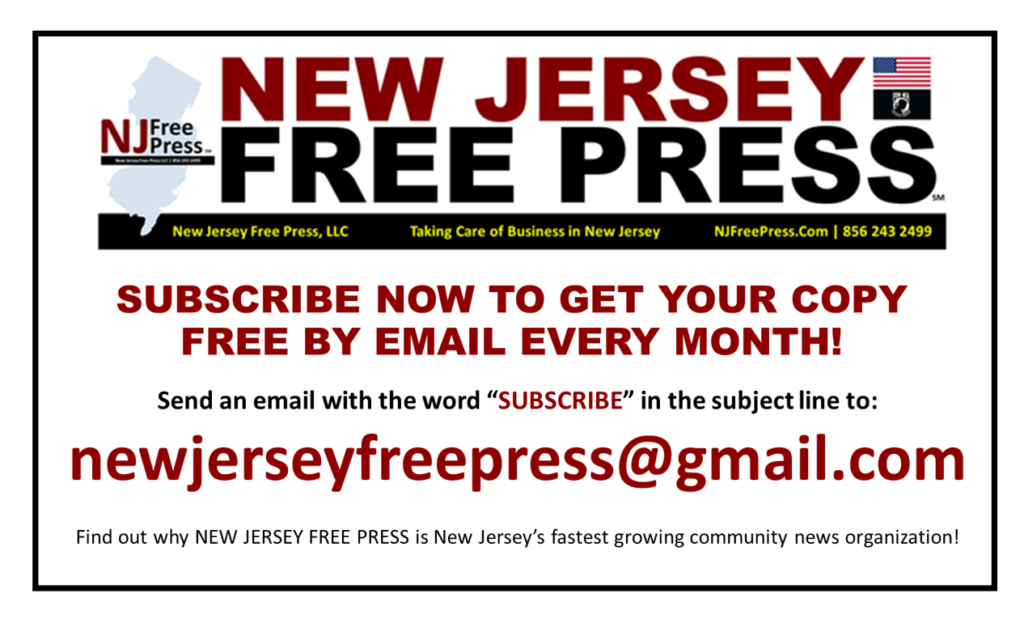 NEW JERSEY FREE PRESS monthly community newspaper is focused on serving the local news and information needs of residents and businesses living and working in the communities of Atlantic, Cape May, Cumberland, Gloucester, and Salem Counties, from West Deptford to Cape May, Salem to Brigantine. We are physically distributed through more than 230 locations – where ever people gather.
WE HIT NEWS HARD, OBJECTIVELY & WITHOUT POLITICAL BIAS.
NEW JERSEY FREE PRESS monthly community newspaper covers local news stories about the people, the First Responders, the businesses, the politics, the policies, the decisions, and the actions that impact the lives and livelihoods of residents where they live. We report relevant local news accurately, independently, unabashedly, and without bias – and provide information about events and people in the communities we serve that is not available in other news sources. We to tell the "back story" behind the news stories and bring attention to the people and organizations that "go the extra mile" to make a difference in their community.
A safe and convenient way to make sure you always receive your New Jersey Free Press is by subscribing – free of charge – for an email copy (in PDF format).
To subscribe, just send an email to:
NewJerseyFreePress@Gmail.Com
and write "Subscribe" in the subject section.
Don't miss an issue – subscribe today and find out why NEW JERSEY FREE PRESS is New Jersey's fastest growing community news organization.
NEW JERSEY FREE PRESS is published monthly with daily news and information updates via multiple Facebook venues, with live interviews with newsmakers on our monthly radio program, airing on 92.1 FM WVLT on the third Saturday of the month, from 11:00 AM to Noon.