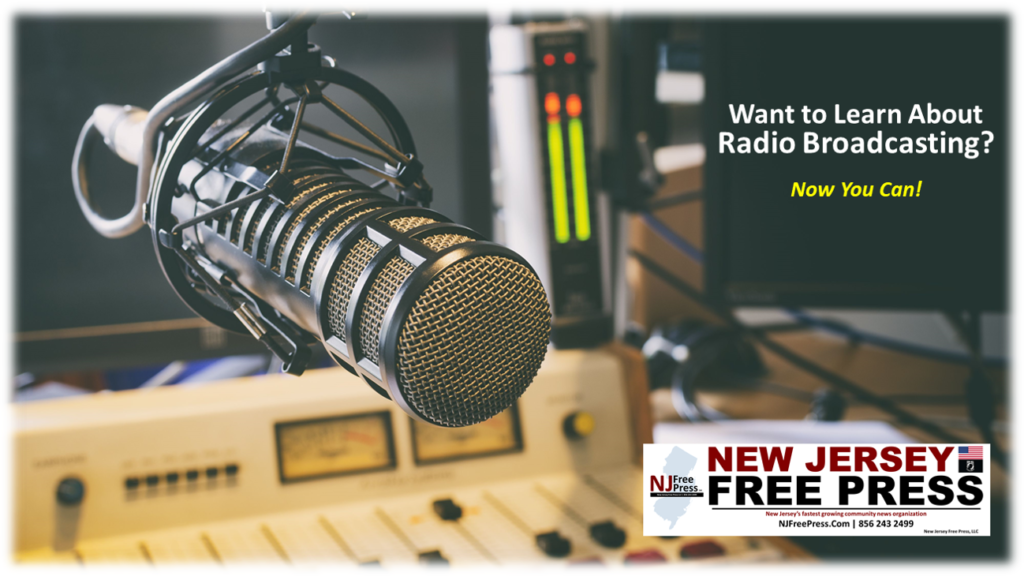 Ever wonder what it would be like, sitting behind the mic (microphone), on a real, live radio broadcast? Or, maybe what it's like to be a Program Producer, lining up guests, scheduling and promoting the radio program, and actually doing the interviews live, on the air?
Here is your chance to find out.
The New Jersey Free Press Broadcast Network is offering you an opportunity to learn how to plan, promote and execute a real live radio program, from start to finish, including joining us in-studio at the WVLT 92.1 FM studios in Vineland, for the live, on-air broadcast of our monthly radio program, "Taking Care of Business in New Jersey".
Tell us a little about yourself and why we should pick YOU to be our "Producer of the Month", starting in 2022.
You could earn class credit, an internship or even a part-time paid position with our company*. Please complete the following form.
Once submitted, we'll contact you directly with more information about the opportunity.
This is not an employment offer and there is absolutely no
charge for this opportunity. Proof of age will be required. If
you are under 18, you must be accompanied by a parent or
guardian during all meetings and in the broadcast studio.