The law firm of Hoffman DiMuzio has allocated close to half a million dollars to its Gift of the Heart Community Scholarship Foundation. Forty-nine graduating seniors from Gloucester, Cumberland, and Salem County High Schools have been selected to receive a one-thousand-dollar scholarship for embodying the service ideals of the program. Among them are: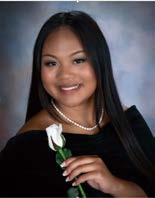 Gabrielle Akiatan: Having moved to the United States from a Third World country, Gabrielle appreciates the privileges she has been given, and this inspires her to serve her community in many ways. One of her first service projects was "Gabrielle Sophia's Soccer Closet" where she collected athletic apparel and shoes for donation to the Philippines. After this, she initiated a successful diaper drive to benefit the residents of Cumberland County. Gabrielle began volunteering at the Bishop McCarthy Nursing Home at the age of 11 and continued there until the Covid-19 lockdown of 2020. She enjoyed supporting the nursing home residents during activities, assisting them during meals and transporting them from their rooms to other areas of the facility. During the onset of the Covid pandemic, Gabrielle held a food drive in coordination with the Child Family Center. She is very passionate about serving others and plans to continue volunteering wherever she lives.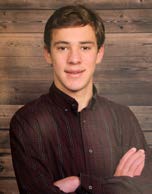 Anthony Kukal: Anthony believes that community service and civic engagement are an important part of life. He participated in the Congressional Medal program and completed 400 hours of community service. One of his volunteer activities as part of the program was at the U.S. Army Airfield in Millville, where he met with veterans and recorded their stories as part of the museum's effort to preserve history. As a Boy Scout, he completed more than 200 hours of volunteer service, including painting lines in a church parking lot, installing concrete pads and framework to hold trash cans at the Millville Soccer Association fields and building and placing special receptacles for used fishing lines at Maurice River and other fishing spots. His favor scout service event is a yearly waterway cleanup where the scouts collect bags of trash. For his Eagle Scout project, Anthony raised more than $2,000.00 and used it along with his troop members to landscape the grounds around the Cumberland Players Community Theater. He strives to always do what he can to make the world a better place.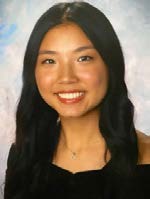 Alexandria Chin: Alexandria hopes to pursue a career in the healthcare field and toward that goal is a volunteer at Jefferson Hospital Washington Township. She started there as a junior volunteer at its main desk and progressed to its outpatient center. Through her volunteer work, she developed a particular love for elderly patients and enjoyed visiting them each Sunday to sing, celebrate and pray. She has also volunteered to decorate the hallways on the geriatric floor, transported the residents in their wheelchairs, assisted with feeding dinners to them and especially enjoyed talking to one elderly resident who was once a ballerina in New York City. Inspired by the adage, "being good is good business", she founded a nonprofit organization, Sharing without Borders, for which she purchased and received donations of high quality blankets to replace thin hospital sheets. Alexandria has also sold yellow ribbons with the proceeds donated to our military members to assist them in purchasing supplies and replacing veterans' medals that had been stolen or destroyed.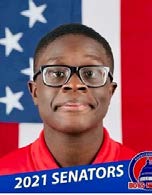 Sydney Wiredu: Sydney desires to leave the world a better place. To that end, he has volunteered at God's Table, a local food pantry, where he saw first-hand the food insecurity of his own community members. Along with the food pantry, he has participated in Rise Against Hunger, for which he made and packaged meals to combat malnutrition, and Operation Christmas Child, an organization that collects and donates presents to needy children. Sydney has served as class president and in that capacity created a Thanksgiving food drive where hundreds of items were collected and distributed to local families. He has also accumulated hundreds of service hours through mentoring and tutoring other students. Over the summer, he represented the State of New Jersey at Boys Nation in Washington, D.C. While there, he created and successfully passed a bill to make the environment safer. Advocating for the overlooked and underprivileged population will always be at the forefront of Sydney's activities.