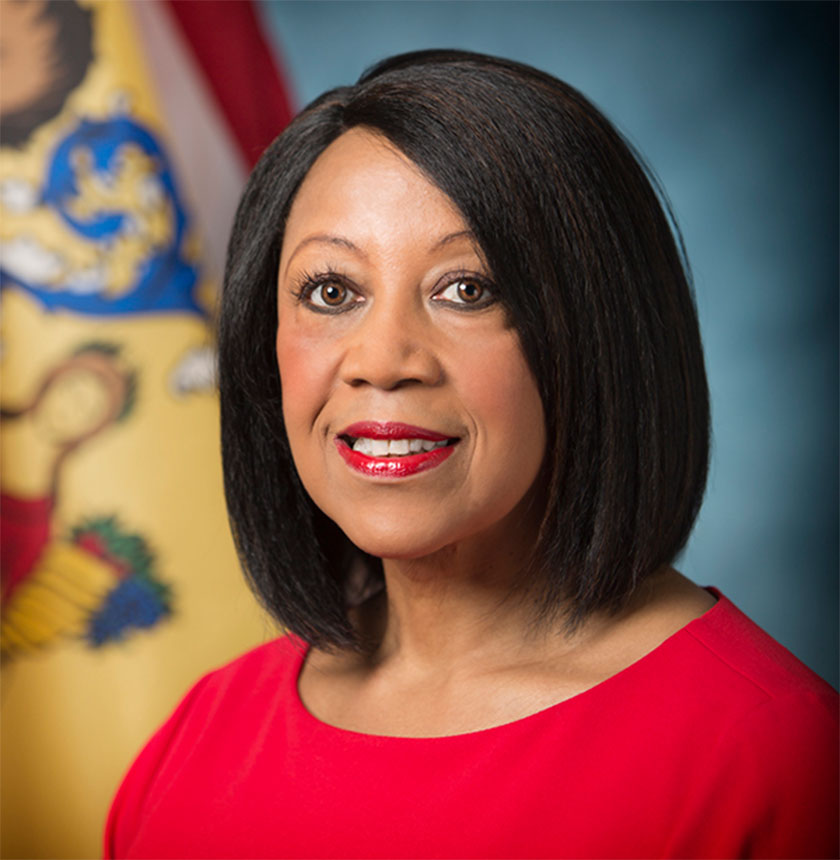 Lieutenant Governor Sheila Oliver has passed away.  She was reportedly hospitalized yesterday while acting as Governor. 
The executive director of the NJ School Boards Association, Dr. Timothy J. Purnell, issued the following statement:
"NJSBA mourns the passing of Sheila Oliver, a trailblazer and a dedicated public servant, who had a deep commitment to our schools and the needs of New Jersey's students.  Early in her career, she served as a local board of education member, where she worked tirelessly for her community's schools. During her service in the Assembly and as lieutenant governor, she continued to advocate on behalf of children. Sheila Oliver was a friend to the Association, attending county school boards association meetings and other NJSBA events, taking the time to hear the concerns of local board of education members.
We extend our sincere condolences to her family and colleagues on her passing."
Lt. Gov. Oliver has served a long and accomplished life in New Jersey politics.  She was the second person to hold the office of Lieutenant Governor as the office was created in 2005 and filled for the 2009 election. Most notably, she served as Assembly Speaker – the first as a black woman in NJ history.  And she was the second black woman to ever lead a chamber of any U.S. State legislature.   
Senate President Nicholas Scutari is serving as acting governor.
 For more about Lt. Gov. Oliver: https://nj.gov/governor/admin/lt/