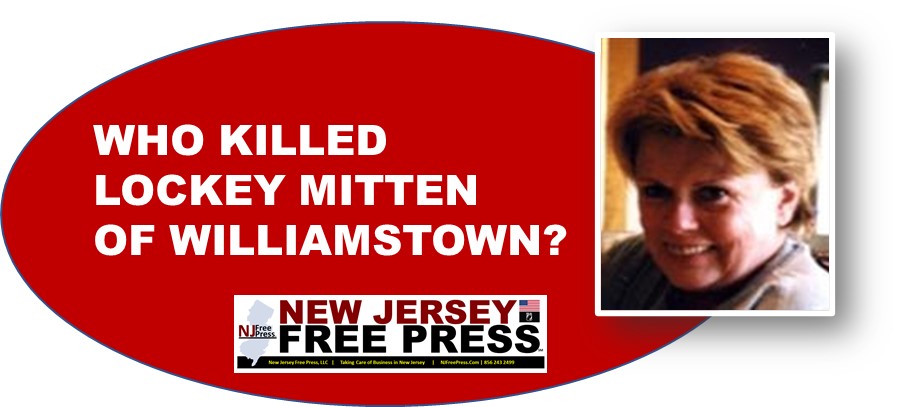 WHO KILLED LOCKEY MITTEN ?
The Gloucester County Prosecutor's Office continues to seek information and leads regarding homicides that have taken place in the past but remain unsolved.
This month, we feature the murder of 65 year-old widow LOCKEY (NEE MELVIN) MITTEN of Williamstown, Gloucester County, who was found murdered in her home nearly fifteen years ago in 2007.
On Saturday, July 28, 2007 at approximately 6:42 p.m. the body of Lockey Mitten was discovered by a neighbor in her mobile home at 214 Indiana Avenue at the Colonial Estates Mobile Home Park, in Williamstown, Gloucester County, New Jersey. Mitten's throat was slashed, and she was left to die alone. Her body was found on a living room sofa. Mitten was last seen alive by neighbors about 5:30 p.m. the day before, according to news sources.
Detectives at the time reported that nothing appeared to be missing and there was no sign of a forced entry. There is no indication of robbery, said Bernie Weisenfeld, then spokesman for the Gloucester County Prosecutor's Office.
Mitten was born in Baltimore, Md. and moved to the Williamstown area in 1968. She was a secretary for N.J. Bell and Verizon for 40 years before retiring in 1999. Mitten is survived by two daughters, four grandchildren, one brother and her faithful companion and dog, Patrick.
Despite exhaustive investigations by the Gloucester County Prosecutor's Office and Monroe Township Police Department, sufficient evidence has not yet been collected to arrest the killer and the investigation remains ongoing.
A $5,000 reward is being offered for information leading to an arrest and conviction in this unsolved homicide.
If you can help to solve this vicious crime, please contact Lt. Robert Hemphill of the Gloucester County Prosecutor's Office with any information at (856) 384-5602, or by email, at rhemphill@co.gloucester.nj.us
UPDATE TO SUSAN NEGERSMITH MURDER INVESTIGATION
ARREST MADE IN SUSAN NEGERSMITH HOMICIDE INVESTIGATION
Cold Case Was Featured in March 2022 New Jersey Free Press
It's been more than 10,750 days since the brutal rape and vicious killing of 20-year Susan Negersmith in Wildwood, New Jersey – a "cold case" featured in the March issue of the New Jersey Free Press newspaper less than 45 days ago.
Using a DNA match, police arrested Jerry Rosado, now 62, of the 100 block of Riverside Drive in Millville, in connection with Negersmith's rape, according to Cape May County Prosecutor Jeffrey H. Sutherland and Wildwood Police Chief Robert Regalbuto.
Rosado is charged with the sexual assault of Negersmith. He has not been charged in connection with her death. Rosado could face additional charges as the investigation continues, prosecutors said.
"Countless law enforcement professionals and prosecutors have worked on resolving this case over the last thirty-two years and their collective dedicated effort, in conjunction with the improvements in DNA Technology and Genetic Genealogy Analysis, has led to this long-overdue arrest," Sutherland said on Friday, April 8.
Examples of Rosado's DNA were found inside her vagina, he said, and underneath her fingernails.
The investigation is ongoing. Rosado is being held in Cape May County Jail.
Anyone with information about the case can contact the prosecutor's office at 609-465-1135 or Cape May County Crime Stoppers at 609-889-3597.
The charge against Rosado is only an allegation. He has not been convicted in the case.
As of April 8, 2022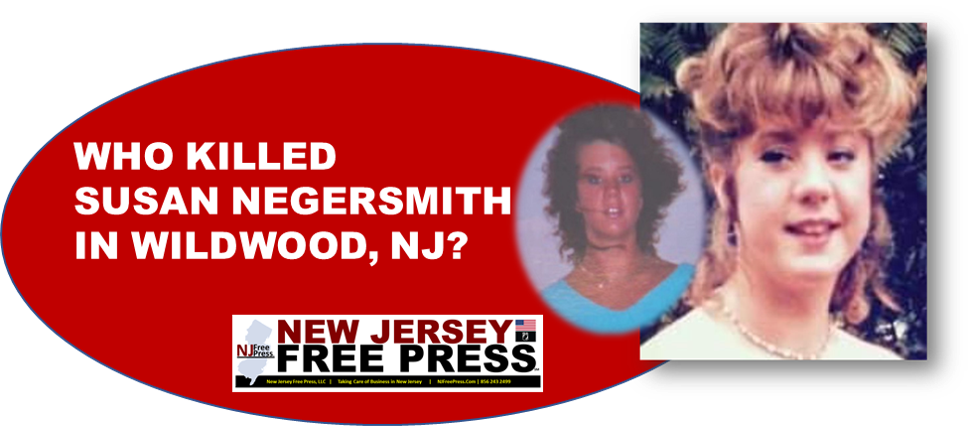 WHO KILLED SUSAN NEGERSMITH ?
The Cape May County Prosecutor's Office continues to seek information and leads regarding homicides that have taken place in the past but remain unsolved.
This month, we feature the murder of SUSAN M. NEGERSMITH, 20, who was brutally raped and murdered nearly 32 years ago on May 26, 1990 – Memorial Day Weekend – in Wildwood, New Jersey.
According to various law enforcement and news sources, on May 26, 1990, Susan Negersmith and a group of friends traveled to Wildwood from their homes Carmel, NY to celebrate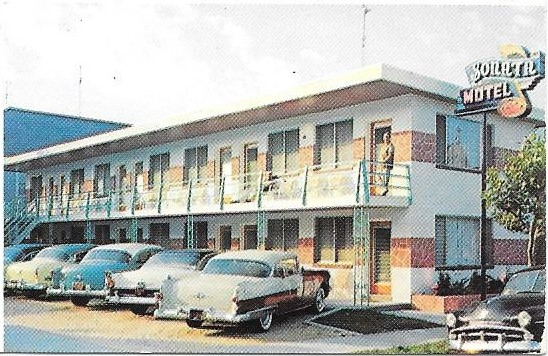 the end of the school year. They stayed at the now closed Sonata Motel, located at 2703 Atlantic Avenue in North Wildwood. She had returned home two weeks earlier from a New York state college and was pursuing a career in marketing.
Within 24 hours, on the morning of May 27th, two restaurant employees found Negersmith's partially clothed body lying on a piece of cardboard in a garbage disposal area about 10:30 a.m. lying face up on the ground outside Schellenger's Restaurant at 3516 Atlantic Avenue – about eight blocks away from her motel. Although her body was located just a block away from the crowded beach, she was hidden from view behind a mop bucket and a large garbage pail. Employees told police that these items were always left next to the fence; it appeared they had been moved specifically to prevent anyone walking by from seeing her body.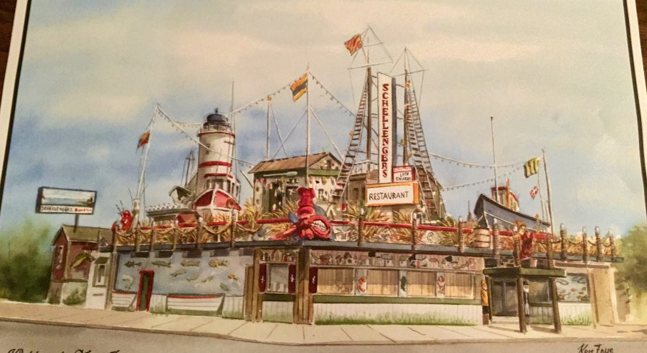 According to Police, it also appeared that Negersmith had been violently sexually assaulted before she was killed. Her bra and T-shirt had been pushed up around her neck, leaving her breasts exposed. Her jeans and underwear had been pulled all the way down and were tangled around her left ankle. One of her fingernails, which she had painted pink for the weekend, had been broken off, while others had blood caked underneath them. There was blood on her arms and hands, and a bloody hand-print was found on her chest. There were a total of 26 bruises on her body and her skull had been fractured. Negersmith was barefoot when found, but the soles of her feet were clean. Police were unsure if she had lost her shoes before or after she was killed, but the ground where she was found was extremely dirty. She had either been forced behind the restaurant while still wearing her shoes, or she had been dragged to the location after death. The new blue and white Nike sneakers she had been wearing were never found.
Negersmith was last seen with a young man who was supposedly walking her back to her hotel. At approximately the time of her death, there were reports of a woman's scream coming from Schellenger Avenue. A woman fitting Negersmith's description was seen being dragged into an alley behind Schellenger's Restaurant by a male prior to her death, according to police reports and witness statements.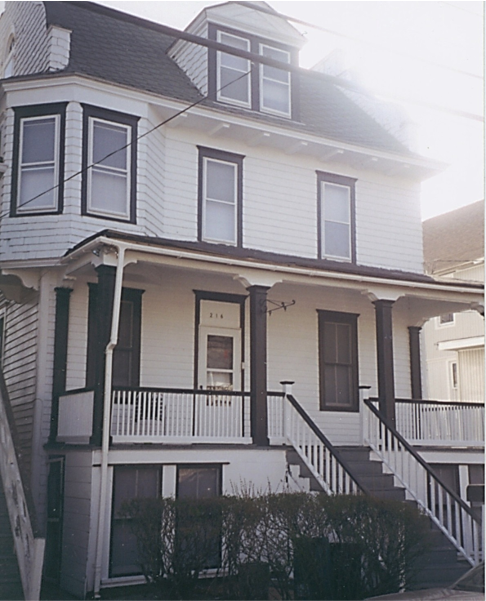 At just 20 years old, Negersmith couldn't legally drink at any of the bars that lined the streets of Wildwood, however there were dozens of house parties in the area. With many of them spilling over into the streets. Witnesses would later recall seeing her at several different places over the next few hours. She was seen at a local gym with a man that she had apparently met while partying; other witnesses recalled seeing her hanging out on the porch of a home near the gym. Negersmith apparently attracted the attention of a man she met at one of the parties she attended; several witnesses would later tell police that they had seen Susan attempting to fend off what they assumed were unwanted advances from an unidentified male. She made it clear to her prospective suitor that she wanted nothing to do with him; it appears he eventually got the message.
At some point during the evening, Negersmith ended up at a party taking place at the Joe-Joe Apartments (Joe-Joe's Place) at 216 E. Maple Avenue, about five blocks away from the motel where she was staying. She left the apartments around 2:00 am with a 20-year-old man who was visiting the shore from Philadelphia. He later told police that he had attempted to escort her back to her hotel, but she was so drunk that she couldn't recall the name of her hotel or where it was located. The man, who admitted that he had been drinking heavily as well, stated that he eventually gave up on Susan and went back to his own room. It was about 2:30 am when he last saw her; she had been leaning against the wall of Schellenger's Restaurant at that time.
Police estimated that Negersmith died at 3:30 a.m. on May 27, 1990.
DO YOU KNOW WHO KILLED SUSAN NEGERSMITH ?
Coroner Got It Wrong – Buying Time For The Killer
As reported by a number of media sources over the years since Negersmith's murder, it took a month for the then Cape May County Coroner Dr. John Napoleon to issue his report on Susan's death; when it was finally released, the results shocked everyone. Dr. Napoleon determined that Negersmith's cause of death was a "lethal cardiac arrhythmia and hypothermia due to alcoholic intoxication and exposure." In his eyes, there was no murder. He reported that Susan had consensual sex with someone behind Schellenger's Restaurant but had been too intoxicated to get off the ground afterward so she had lain there and died of hypothermia. He explained away all the bruises on her body by claiming she had likely injured herself by falling down due to her level of intoxication.
Dr. Napoleon's report shocked homicide detectives and enraged Negersmith's family. Police found their hands tied; the fact that the coroner had determined there was no homicide meant that they could no longer conduct a homicide investigation despite the fact that many of them believed Susan had been murdered.
Kent Negersmith – father of the deceased student – refused to accept the coroner's conclusion and went on a crusade to obtain justice for his daughter. Three years later, when Steve Moore became the Cape May County District Attorney, he agreed with Kent Negersmith that something was amiss and appealed to the State Division of Law Enforcement to re-examine Susan's case. They did and concluded that Negersmith's death had been a homicide. It was only partial vindication for Kent; under New Jersey law, only the coroner had the power to change the cause of death on a death certificate, and Dr. Napoleon staunchly refused to do so. He continued to insist that Susan's death had been accidental.
According to local news sources, the stalemate would last for another two years; in 1995, Dr. Elliot Gross was appointed coroner and agreed to take another look at Negersmith's death. Dr. Gross examined Negersmith's larynx, which had been preserved, and found that it had fractures consistent with manual strangulation. In October 1995, the cause of death on Negersmith's death certificate was finally changed to homicide.
Detectives jumped back into their homicide investigation, but by this point it had been more than five years since the murder. It was harder for them to locate witnesses; for some, the memories of that night had faded over time. It didn't take long before the investigation stalled and then went cold.
Over the years, detectives had considered and then eliminated several suspects, but no charges have ever been filed. Officials remain confident that they will one day catch Negersmith's killer, as he left his DNA behind. Semen was recovered from Negersmith's body, as well as blood. Not all of the blood that was found on Negersmith's body was her own; it was clear that she fought for her life and inflicted some injuries to her attacker. Although they have not been able to find a DNA match in any of the available criminal databases, detectives refuse to give up and continue their quest to obtain justice.
If you have any information about Negersmith's death, please contact the Wildwood Police Department at 609–522–0222 or the Cape May County Prosecutor's Office at 609–465–1135.
POSTSCRIPT TO THE BOTCHED POST MORTUM
According to Prison Legal News, on November 13, 2002, the New Jersey Board of Medical Examiners revoked the license of Dr. John Napoleon following allegations that he was grossly negligent in the treatment of nine patients at the Bayside State Prison and Cape May County Jail. Napoleon was also ordered to pay over $53,000 in court costs and penalties by the board. New Jersey deputy attorney general Paul R. Kenney argued that Napoleon, who served as the prison's medical director from 1968 to 1992 and held the same position at the jail until 1995, considered prisoners "unworthy" of medical care. Among the allegations in the most recent complaints were that Napoleon ignored a prisoner's complaint of chest pains the day before the prisoner suffered a fatal heart attack and accusing another prisoner of faking symptoms the day before he died of a brain tumor.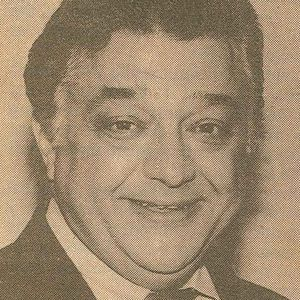 It was alleged Napoleon saw prisoners as a "sub-class," undeserving of medical treatment, which led that Board of Medical Examiners to conclude that he had "contempt for some of his incarcerated patients." Other allegations of incompetence and/or malpractice against Napoleon include, while medical examiner in 1993, diagnosing a homicide as a suicide, attributing a 20-year old woman's death in 1990 to intoxication and exposure when it was later proved she was murdered, and for performing medical examiner duties in the first place despite only being a general practitioner – not a pathologist.
The 13-member board's decision came after a seven year investigation and an administrative law judge's recommendation that Napoleon's license be revoked because of his treatment, or lack of it, of prisoners at the two facilities where he was employed. The Board of Medical Examiners upheld seven of the nine complaints the judge found against Napoleon. The board also ordered Napoleon, who had been a physician for 37 years and a Cape May County medical examiner for 17 years, to close his private practice and resign as a surgical assistant at a local hospital.
Dr. Napoleon passed away in November 2016 at the age of 78. He was a graduate of LaSalle University, received his medical degree at Philadelphia College of Osteopathic Medicine, and served his internship at Parkview Hospital in Philadelphia. Dr. Napoleon was president of the New Jersey Association of County Medical Examiners and was a member of the National Association of Medical Examiners, the New Jersey Association of Osteopathic Physicians and Surgeons, and the Cape May County Osteopathic Medical Society.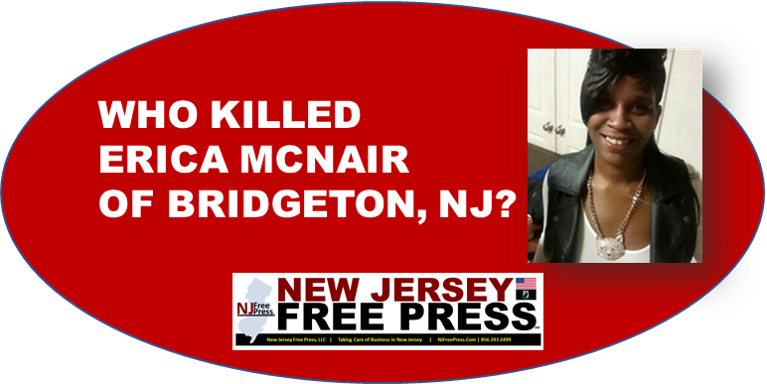 WHO KILLED ERICA MCNAIR OF BRIDGETON, NJ?
JANUARY 2022
Bridgeton – Like all Law Enforcement members in the South Jersey region, the Cumberland County Prosecutor's Office continues to seek information and leads regarding homicides that have taken place in the past but remain unsolved.
This month, we feature the murder of ERICA S. MCNAIR, 44, who was gunned down outside of her home in Bridgeton on August 11, 2018.
According to press and police reports, Erica McNair was shot in the head shortly after 1:30 a.m. while she and two other people were on the front porch of her house at 243 Walnut Street in Bridgeton. Bridgeton police had gone to the area following a shots-fired call. McNair was transported to Inspira Medical Center in Vineland and later to Cooper University Medical Center in Camden, where she died from her injuries. The two unknown people fled the area, and numerous shell casings were found. Two "unknown subjects were seen fleeing the area" after the gunfire, the Prosecutor's Office said.
No arrests have yet been made.
Ericka Shawn McNair was born on March 8, 1974 in Bridgeton, NJ to Eddie Jones and Sharon Denise McNair. She was a lifetime resident of the area. She attended Union Baptist Temple and was formerly employed at the ALMS Center. Ms. McNair left behind her children, Tyrell, Tybreem, Shakur, Brion, Davonee, Vanish and Tyrese McNair, three grandchildren, her mother, Sharon Denise McNair and father, Eddie Jones, brothers, Eric, James and Kevin, sisters, Sunnetta and Stephanie, and a host of family and friends. Ms. McNair was laid to rest at Laurel Lawn Cemetery in Bridgeton.
If you have information that could assist law enforcement with this investigation, you are encouraged to contact Lieutenant George Chopek, #209 | CCPO – Criminal Investigation Bureau Commander at Major Crimes Unit | 856-453-0486 Ext: 11837 | georgech@co.cumberland.nj.us
If you wish to submit information or a tip anonymously, go to www.njccpo.org/tips. The CCPO TIP System to submit a 100% anonymous TIP which will keep your identity concealed. Users can submit TIPS with no need to download an APP and can even chat live with officers, all the while remaining anonymous. Law Enforcement CANNOT identify you while using the TIP System.